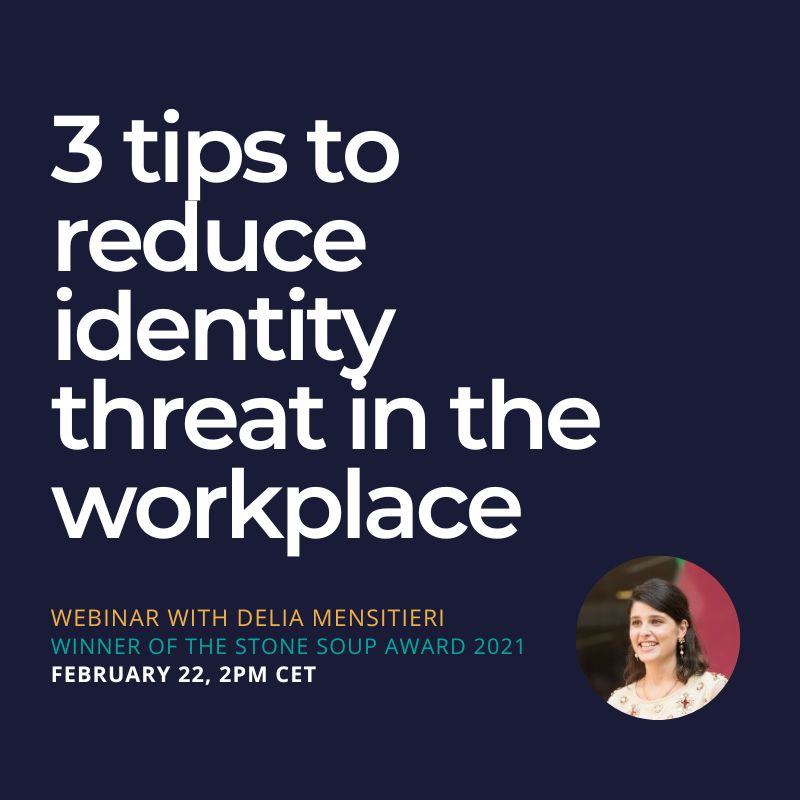 Webinar: 3 Tips to reduce identity threat and promote an inclusive workplace
Free webinar: 3 tips to reduce identity threat
and promote an inclusive workplace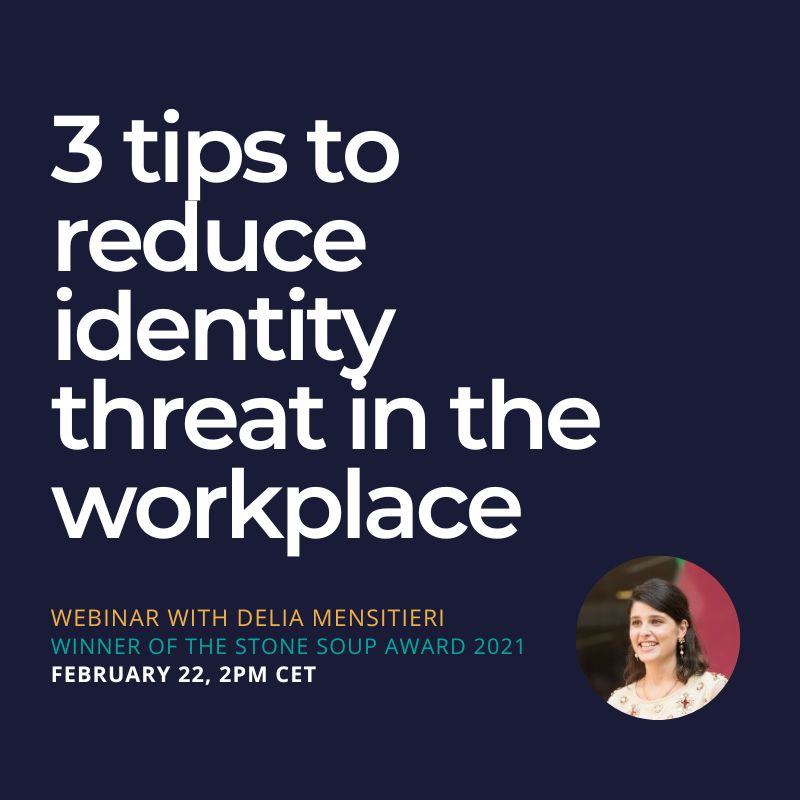 Although organisations are investing resources and efforts to create a truly diverse learning environment, they still struggle to foster an inclusive space where all employees feel that they belong and can reach their full potential. However, it seems the world is becoming increasingly polarised in its views regarding inclusion.
Why does it seem that the more we try to include everyone, it actually tends to increase stereotyped behaviour? And how then do we create an environment where everyone feels included and can benefit from the potential of diversity? In this webinar, Delia Mensitieri will discuss the latest scientific insights to answer these questions and share 3 practical tips on how to create an inclusive workforce.
Delia Mensitieri is the winner of the Stone Soup's Award on Research in Social Innovation 2021 with the research "Inclusion starts with I: Reducing identity threat to promote an inclusive environment and to improve performance, career aspirations, and satisfaction".
Date
February 22nd 2pm CET
Zoom platform
Speaker
Delia Mensitieri is a corporate trainer and consultant on inclusion at the workplace. She is especially passionate about bridging the gap between science and practice, and believes that bringing the best of both worlds together is the only way to create that inclusive workspace. Delia obtained her Master's degree in psychology at the University of Ghent and her Master in International Management at Vlerick Business School. She is currently pursuing her PhD on inclusion at the workplace under the supervision of professors Smaranda Boros and Claudia Toma.