Why diverse workplaces are better
By Cláudia Pedra,
Stone Soup Consulting Managing Partner
Original article published in Spanish for Diario Responsable
4th November  2021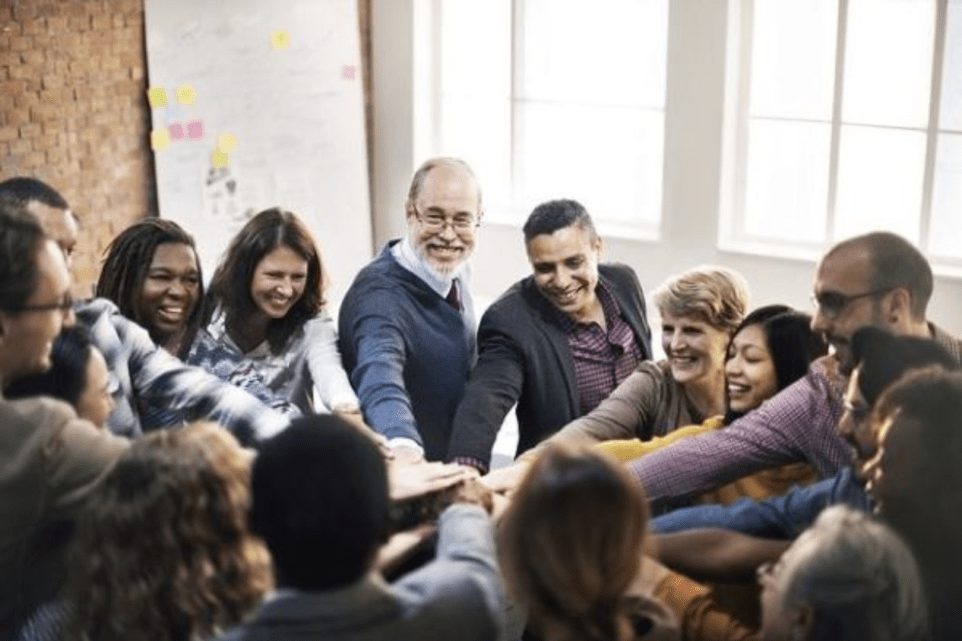 Diversity and Inclusion (D&I) in the workplace is mentioned sometimes in a derogatory way – as a nuisance to be solved – or as a utopia – too difficult to implement. It is time to be myth-busters.
Good organisational practices are sometimes difficult to implement. Maybe because people tend to over-complexify them. Waiting for the perfect programmes, makes many managers paralyse their efforts to bring about change. Of course, there is no such thing as a perfect programme. There are always things to be improved. So just start.
There are many ways to start also, but one thing is clear – the whole organisation needs to be invested in it. Otherwise, it is somewhere tucked into social responsibility policies or human resources guidelines, sometimes as a "wish list" and not an active and integrated policy and practice of the organisation. 
Of course, the best way would be to start way back. Make sure that universities have a good human rights and ethics programme and don't promote unethical management practices for the sake of being "successful". That all schools promote human dignity, to assure that the future managers of tomorrow would understand universal rights and the beauty of promoting them.
But if way back is not feasible, just start by your own practices. There is a reason why top managers have such an important role. They are the decision makers and the policy developers. So, start by recruiting well; the directors, those department coordinators that will then recruit others. Guarantee that unconscious or conscious bias doesn't influence how they recruit others. Guarantee that they don't look at the diverse workforce as a problem to tackle but an added value to bring to your organisation.  Guarantee that prejudice and stereotypes are not pulled into the recruitment and selection processes. That all people are given an equal chance. Which means making sure that the decision-maker doesn't jump to negative conclusions based on age, ethnicity, gender, disability, or any other visible trait. And that they don't ask invasive and sometimes just illegal questions to access nonvisible characteristics like religion and beliefs, culture, sexual orientation, family, or others. Invest in training and learning and in implementing good practices that are discovered every day.
Make sure that everyone inside your organisation understands that D&I creates more efficient organisations and is an important added value. That D&I builds critical thinking, by bringing different perspectives and skills to joint problem-solving. And that having different life experiences and job practices, allows transfer of good practices to the new workplace. Creativity and innovation are bolstered, helping to design new and alternative solutions, which makes the organisation more interesting for its ecosystem. It makes it more attractive to consumers or supporters. People like to engage and dedicate their time to good organisations that promote positive change. Reason why diverse organisations that promote active inclusion also have higher retention, engagement, and motivation rates from their employees and attract volunteers/ partners or supporters
If D&I is embedded in your organisation, it is good place to work, it is a good place to partner with, it is a good place to volunteer with, it is a good place to buy from, it is a good place to fund/invest, so it also allows for more successful scalability and replicability and just a better overall organisation. It also contributes to a better society, focused on positive social change, in which people's diverse characteristics are no longer a constraint, but a main driver for successful and dynamic organisations.  The journey of D&I is exciting, as organisations diversity improves together with inclusion practices and the whole ecosystem changes.
Stone Soup Consulting is a member of the EU Diversity Charter, has had D&I at its core and has launched its Diversity and Inclusion Policy.  The fourth edition fo our Award on Research in Social Innovation (2021) is dedicated to Diversity and Inclusion in the Workplace. We are striving to improve our practices and realise our vision.