SPOTS Project Reviews Third Sector Funding in Europe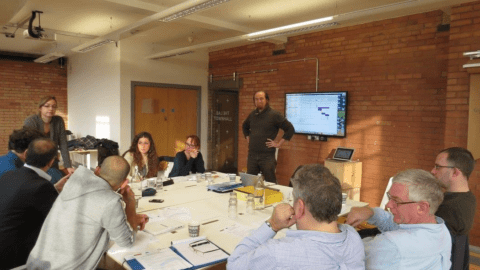 The difficulty in accessing funding is one of the main concerns   identified by third sector organisations in Portugal, which receive  mostly direct financial support for the development of social  intervention projects, having less support for their own training and mechanisms and processes aimed at increasing their organisational and financial sustainability, effectiveness and impact. On the other hand, the assessment shows the notorious difficulty to carry on  dialogue at a horizontal level between entities that receive funding and donors nationwide. 
In this context and in its first stage, the SPOTS project aimed at reviewing Third Sector funding, namely the importance of funding directed at projects not organisations; analyse this approach from the donors and the organisations' perspective; analyse funding constraints between funders and funded organisations; identify the needs of the various actors (in preparation for stage 2 of the SPOTS project, based on a multi-sectorial dialogue). 
Intervening in Portugal, in the Greater Lisbon region, based on a simple and open system of three circles – donors of the Third Sector, Third Sector training entities and Third Sector organisations who are beneficiaries of funding, the SPOTS project proceeded to gather information with participating entities representing the three circles and intersecting areas through ad-hoc methodologies (semi-guided interviews and workshop). This document collects the first results of this research-action project. 
These results show that project funding is the dominant format in existing mechanisms. Both donors and organisations question this format, either defending the reinforcement of quality and format for increased optimisation of the selection of projects or the relevance of the project cycle as optimal solution in terms of impact. As for funding constraints between donors and organisations, many mention general constraints related to aspects such as skills and organisational culture, communication, monitoring practices, trust, accountability and transparency, financial and programme management, as well as the focus on funding projects and not organisations. Amongst the positive evolutionary trends, one can highlight the increasing professionalization of organisations, increase in the technical quality of applications, provision of pro bono services and investment in staff and managers' training, which includes training for carrying out successful applications. There are also new trends relating to contracting by results and not by activities, focus on the impact of action, and funding for medium and long term pluri-annual projects.