Art for social inclusion:
how can theatre boost employability skills
By Margarida Azevedo
Stone Soup Consultant I September 24th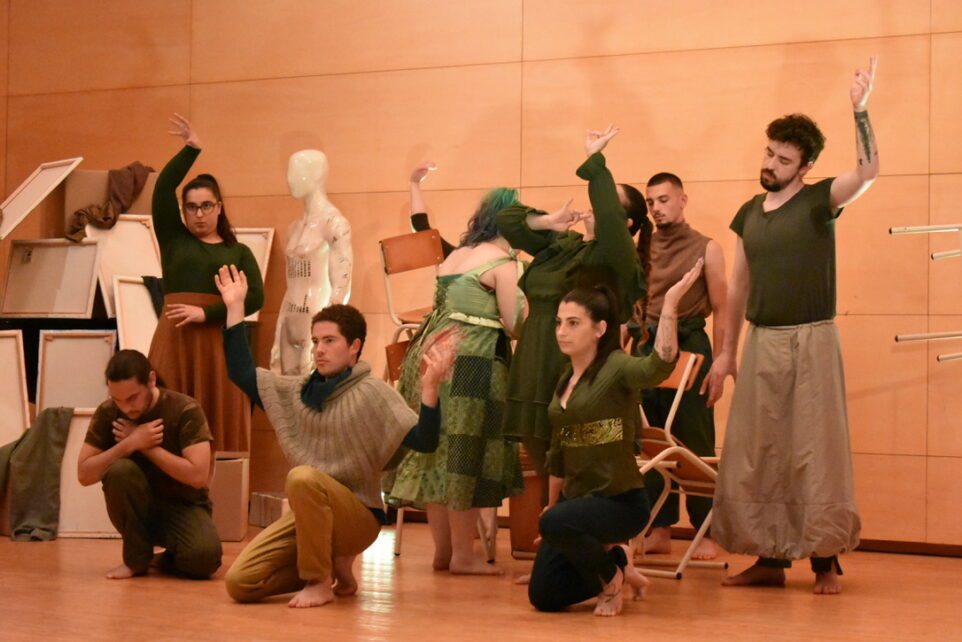 "I have improved my self-confidence and ability to put my ideas into practice", a participant in Porto told Stone Soup after his participation in the opening play of "Mr. Keuner Says" last month.
He was one of the ten young unemployed participants that joined the Erasmus + programme "ArtE – The Art of Employability" pilot project in Portugal, at Porto. ArtE is an innovative programme taking place in four EU countries that seeks to tackle youth unemployment by exploring synergies between the entrepreneurial mindset, employment and artistic principles.
An innovative approach
How does it work? ArtE follows the JobAct approach that has been implemented by the lead partner of ArtE, Projektfabrik, for over 13 years in Germany. In Portugal, at Porto, ten young unemployed participants, aged from 23 to 29 years, joined, in May, a seven weeks' training that included 100 hours of theatre, 50 hours of dance and job coaching, and 45 hours of music. During the programme, they explored theatre work and entrepreneurship training, and combined exercises to foster innovative and critical thinking, business development and self-esteem.
Their journey ended with a theatre premiere at the National Museum Soares dos Reis in Porto, Portugal, which welcomed the participants' families, but especially spread out information on the project to potential local and national, public and private institutions interested in understanding the method and its effectiveness, to facilitate future transfers of the project's approach.
Stone Soup's knowledge and expertise in social impact measurement has supported, along with the work of the other partners ( Projektfabrik, Sozialforschungsstelle Sfs, Vivaio, Patchanka and UpSocial), the development of ArtE's theory of change and evaluation referential. We have been applying specific instruments, such as questionnaires to assess the required outcomes, along with the pilot's implementation. At Porto's pilot, the results provided by the assessment indicate that impacts were very significant at increasing the participants' capacity for emotional management, their entrepreneurial and communication skills, as well as their sense of belonging to a group. Also, all the 10 participants reported to be more confident and motivated people thanks to their engagement with the project. In another participant's own words, this intensive training has improved her "confidence in dealing with other people, feeling good about herself and accepting who she is".
What is next?
This international art project has proven to be relevant to foster social inclusion among the participants that now wish to build an amateur company of young actors, emphasizing the instrumental value of arts to motivate social effects, beyond an artistic approach.
Six months after the premiere, a new questionnaire will track the participants' development, the sustainability of the project's effects and the participants' job search success. Also, we will be able to account the project's potential replications during this period.
Erasmus+ "ArtE-The Art of Employability" is an international programme led by partners from Italy, Spain, Germany and Portugal. Stone Soup Consulting is the project partner in Portugal, together with Espaço t.
Interested in social impact measurement? You can read more about Stone Soup's work in this field here. Contact us!