The art of adjusting:
field work during a pandemic
By Ana Assunção, Cláudia Pedra and Patrice Santos
Stone Soup Consultants I 18th of June 2021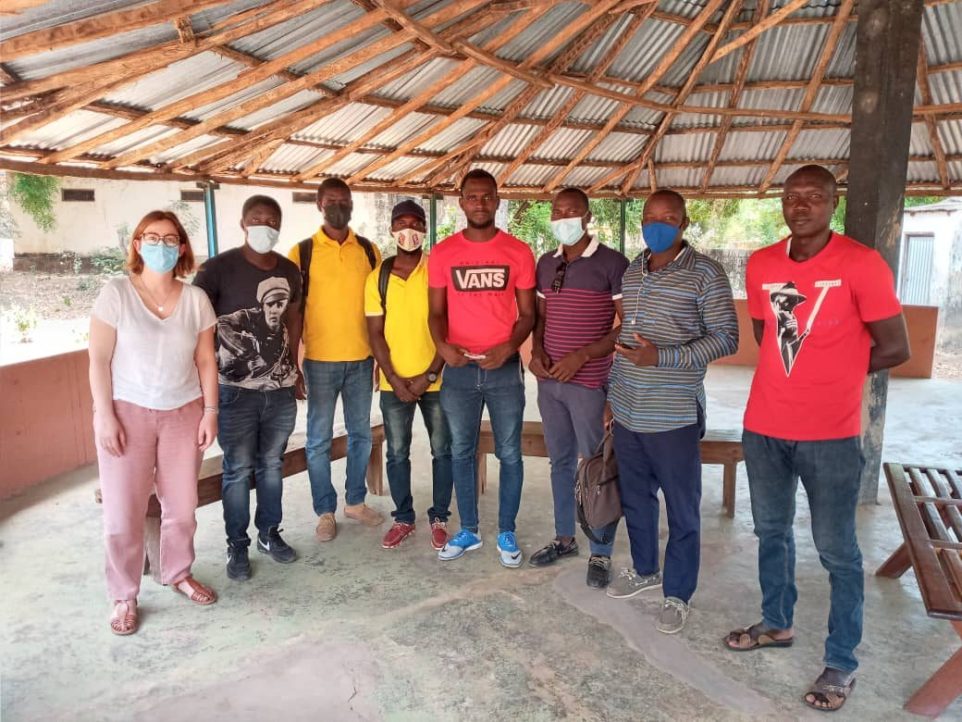 What is the point of going to the field during a pandemic, when you are not a health worker at the front line, or a first responder that truly needs to be on the ground? After all, we are consultants, well trained to work with online tools and high-speed internet broadband.
The point is that we are passionate about social change, and this means working with our clients, not for them, even if it means traveling during a pandemic. 
Over the last 5 months, we went to the field several times to carry out our missions, in Guinea Bissau and Cape Verde, meeting local populations and working with our clients without the geographical distance the pandemic forced us in. Business protocols were  breached continuously, as you find yourself with the dilemma of being mindful of cultural and relationship protocols or keeping as safe as  possible. Nothing more so, like when you find yourself shaking hands with an elderly chief of a tabanca (Guinean village) a necessary sign of respect. Or when enthusiastic women  entrepreneurs, which rarely see women in key positions, feel so close to you that they want to immortalise the moment in a quick photo, embracing or kissing you.
Reality reminds us constantly that our health, the one of our partners, and the community they serve, especially in remote areas, can be at stake, but that has to be balanced with the quality of the project. How else can you collect primary data and give technical recommendations in places where the internet is too far away to reach? How else can you observe community empowerment in remote villages in Guinea Bissau (or the impact of marine protection in Cape Verde?) How can you suggest having online interviews with artisanal fishermen that spent their day  at sea?  
Non-verbal communication gets blurred behind our protective masks; we miss the sense of touch and details of body expression. There is the need to reinvent the communication code: we have to imagine smiles, to read eyes, to articulate better, especially in a foreign language. This automatically leads us to a posture of more openness and, in a way, of more vulnerability. And it is mutual. At the end, we are all adapting to this new reality
The new communication codes also have consequences on the methodologies and tools we use in projects, the way we deal with trainings or focus groups, for example. Thus, we had to deal with keeping social distance during meetings and field work, avoiding sharing materials in the dynamics (including post–its!) or exchanging documents during sessions to avoid contamination.
Conducting interviews or rehearsing and roleplaying has to be rethought. Actually, this made us think not only about the connection with our clients, with the communities they serve, but also with the connection we have with ourselves, to the essence of our consulting work.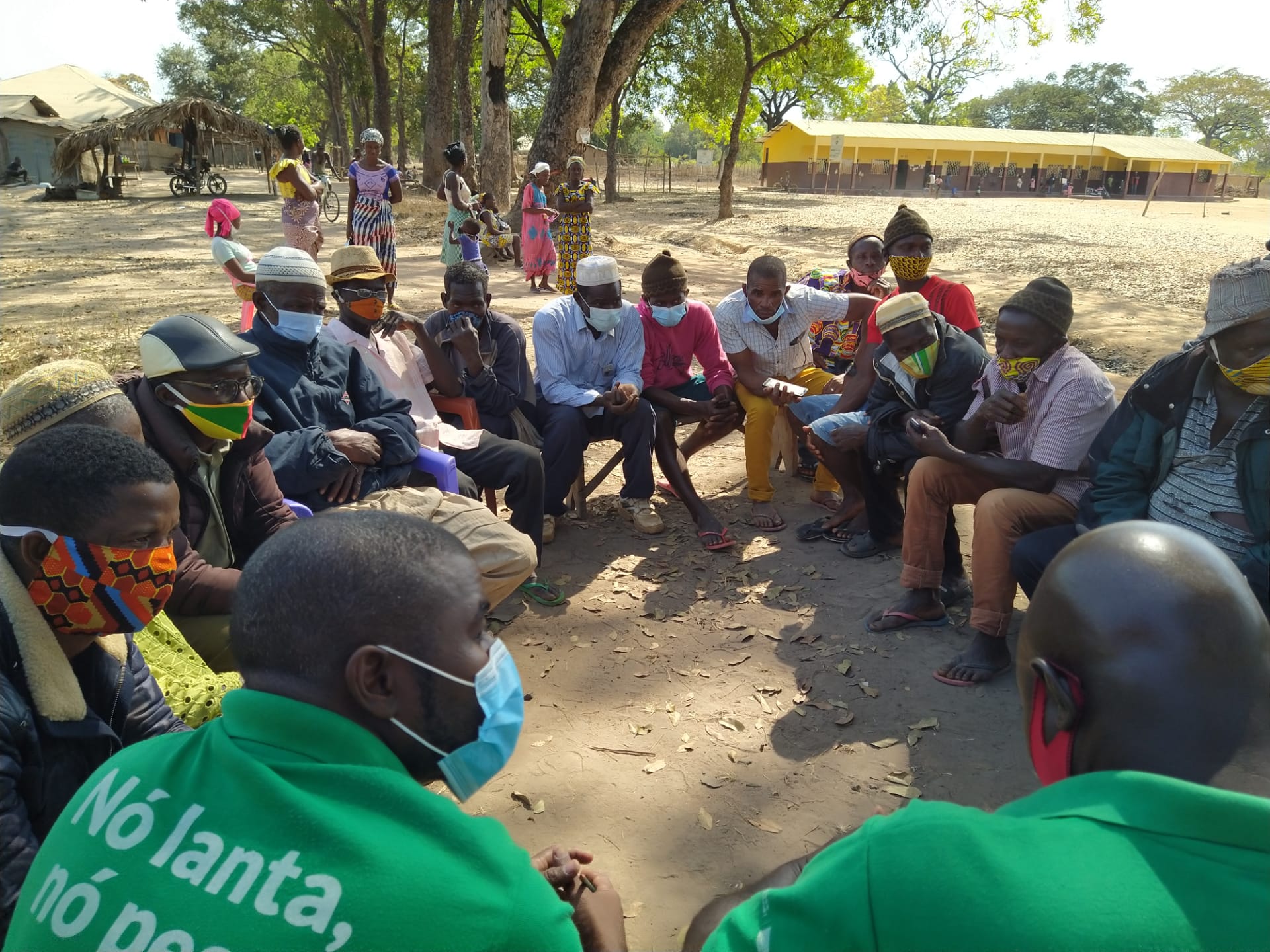 This situation makes us more flexible and patient. Things have to be done differently and we need to be ready to improvise, keeping the quality of our service.  At the end of the day, it is very rewarding, because our attitude in the adversity made us better consultants: more eager to listen actively, more engaged in acting in  a different way,  and making sure we are clear in our messages. It is a profound learning experience, that makes us dig deep to find all the soft skills we learned over the years, and learn new ones, reinforced by these experiences. 
Indeed, these missions were as much a challenge as a gift. Our clients and their communities appreciated very much that we put our health and wellbeing at stake to go to the field. It's clearly seen as an extra effort, and they feel grateful for it. Of course they also go to the extra mile and kindly host us, putting their health at stake too. Interestingly, it seems that sometimes they even do not notice it. Maybe because when they are opening up to us as consultants and our adjusted ways, the rapport is such that the project becomes the centre. In that moment, the pandemic seems very far away, as we gaze into their smiling eyes, and adjust our mask.